An 8 week evidence-based course which can help improve your sleep, pain, help manage stress, improve the quality of your relationships and much more.
Emphasis is placed on developing a mind / body connection through gentle movement, conscious breath-work and meditation. Each week participants will be introduced to a new topic related to mindfulness and guided through a practical exploration of these ideas. Participants will learn proven techniques for cultivating awareness and relaxation and improving concentration.
Each 90 minute class will include theory, practice and reflection. Groups sizes are kept small and a course booklet is provided.
Read more about mindfulness and our mindfulness courses here.
For some at home tips to trial you may find Apps such as Headspace and Moodmission helpful.
This 4-hour practical workshop is designed to introduce the calming yet profound practice of Yin yoga.
Participants will be introduced to the governing principles of Yin yoga and guided through a practical exploration of these ideas. They will learn proven strategies for modifying each posture to best suit their unique body. Emphasis is placed on assisting individuals to develop a sustainable practice, despite their range of motion or physical limitations. Students will be guided in a safety conscious and relaxed environment.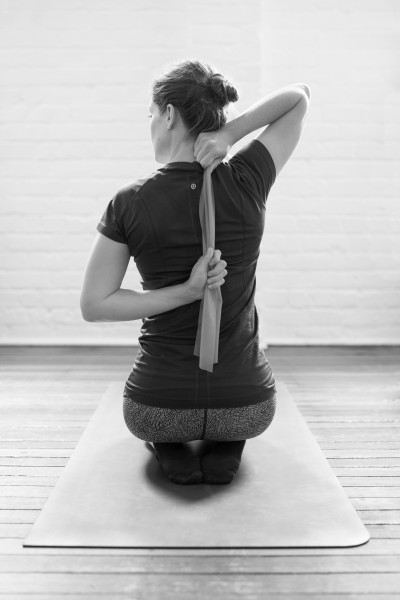 The physical benefits of a Yin practice
Practical strategies to increase body awareness
How to modify Yin poses to best suit your unique body
How a Yin practice can bring balance to the physical, mental and emotional rigours of daily life
THE 4HR WORKSHOP CONSISTS OF:
Introduction to workshop content and resources
Yin / Yang theory
Practical activities to explore range of motion
Extended Yin yoga practice session (2hrs)
Recap and reflection: Share practice experiences and revisit key ideas
Yin Yoga is a gentle and calming practice characterized by long-held static poses (2-5 min) that stimulate the connective tissues in the body. Although affecting the body as a whole, postures focus primarily on the lower limbs, hips and spine.
Yin yoga is a complementary practice. Relaxing the body and holding poses for extended periods of time complements most other forms of exercise, which are typically movement or strength based. This includes most other types of Yoga – which by definition are 'Yang'. Yin partners well with Physiotherapy exercises and Pilates, that focus mainly on muscle contraction. By comparison, Yin focuses on restoring the natural length to the muscles and connective tissues through a process of gradual stimulation, bringing the body into balance.
Contemporary life tends to be very Yang; busy, emotionally and/or mentally stimulating. The practice of Yin yoga cultivates a calm and attentive mind and is therefore effective in promoting mental and emotional balance.
The best teachers of Yin yoga employ a functional approach when instructing their students. This methodology acknowledges that every person's body is unique and that giving generalized instructions and adjustments does not work for every 'body'. In fact, treating everyone the same will likely lead to unnecessary discomfort, pain and even injury. In a functional approach, there is no such thing as a 'perfect' pose. The experienced yoga teacher will adapt each posture to the needs of the individual. These simple modifications will differ from person to person. Taught in this way Yoga can be enjoyed by people of any age, body shape and ability.